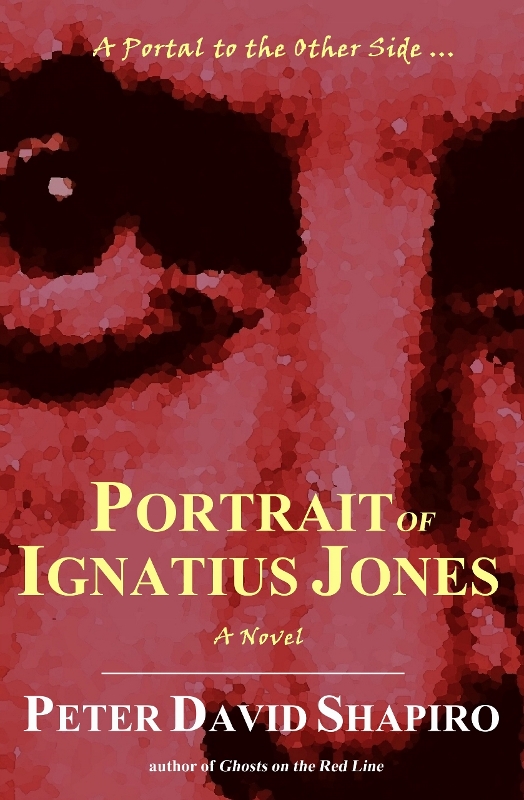 Paperback: Amazon eBook: Kindle / Nook / Kobo / Apple
In 1896, renowned psychic Ignatius Jones commissions his portrait to be painted and  promises his followers that he will communicate with them through the portrait after he passes to spirit. On the day that he is murdered in 1903, his portrait is stolen. It turns up 100 years later at a church rummage sale in Tudorsville, Vermont. Current-day psychic mediums are invited to see the long-lost portrait at the newly-established Ignatius Jones Center for Spiritualist Discovery. When Boston psychic Dr. Frances Gourmelon (from Ghosts on the Red Line) arrives at the Center, she discovers that things there are very odd. Charles Philip Tucker, former con man and the Center's founder, says that he's channeling Ignatius Jones when he selects an eighteen-year-old girl to bear his children on Ignatius Jones' behalf. Frances decides to get involved.♦♦♦
"If you like your books to keep you on your toes and make you guess, this one will do the trick. Recommended." (Amazon, 5 stars)
"A captivating spiritualist mystery with three dimensional characters in a vividly real environment." (Amazon, 5 stars)
"This author grows in depth and subtlety with each new novel. This one engages you with the characters right away…You really care about the people, the plot and the outcomes. My main complaint is that he can't write as fast as I can read." (Amazon, 5 stars)
"Shapiro writes in such a manner that you can`t help but find yourself fully immersed in the story. You don`t simply read it, but rather become part of it…The elements of the story combine in a very unique way to produce a whole that is completely original." (Amazon, 4 stars)
"The story ebbs and flows like the tide, while one strong woman seeks a safe solution to what's fast becoming dangerously strange. It's beautifully crafted, with subtle hints and slowly believable change. And it works to a pleasingly honest conclusion, satisfying and just. I really enjoyed this book." (Amazon, 4 stars)
"Engrossing view of belief vs. skepticism and look into spiritualism… Readers of author Peter David Shapiro' s GHOSTS OF THE RED LINE know his gift for not just suspending disbelief, but for holding faith and belief in a sort of bubble or force field." (Amazon, 5 stars)
"Compelling, intriguing, and a little creepy… it's definitely a read that will keep you on your toes." (Amazon, 5 stars)
"An enchanted portrait." (Amazon, 5 stars)
♦♦♦
Excerpt of author interview with Jan Lewis on "Be My Guest!"
♦♦♦
How the story starts..
1896
Testimony of Mrs. Eugenia Stephenson Concerning a Meeting at the Boston Spiritualist Lyceum
I was seated amongst thirty others in the audience in a meeting hall of the Boston Spiritualist Lyceum on Tremont Street when Ignatius Jones entered, accompanied by his close friend and tour manager Mr. William Price following several steps behind.
Ignatius Jones seated himself behind a table at the front of the room.
To be sure, I'd heard the whispers emanating from certain quarters in Boston, that he takes liberties with women without regard to their marital circumstances, and that his appetites in that quarter cannot be sated.
They say that unaccompanied women enter and depart his house on Pinckney Street at all hours in plain view of his Beacon Hill neighbors, that they flaunt their identities without shame, even some who are well-known in polite society.
Such calumnies failed to dissuade me. I resolved to see for myself the most renowned spiritualist in Boston and to hear his words directly. →Inside Look: Chapter One .
♦♦♦